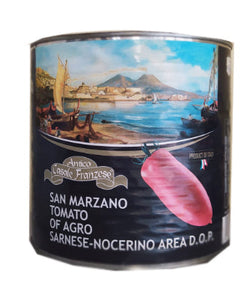 A premium tomato, they're longer and thinner than the typical tomato with less seeds, and are usually grown in the San Marzano region in Italy. They're famous for a balanced flavor that combines sweetness, tomatoey intensity, and just the right amount of acid.
Pre-ordered items mean, your orders shall be delivered after 2 days instead of the next day if you ordered within the cut-off. Do let us know if you need it earlier.
INGREDIENTS:
SAN MARZANO WHOLE PEELED TOMATOES, SAN MARZANO TOMATO JUICE, BASILIC FRAIS.