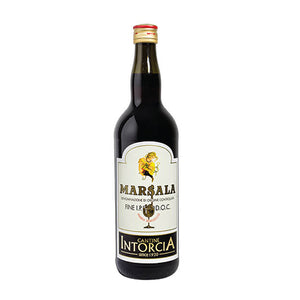 Cantine Intorcia Marsala DOC Riserva 1980 1L
A DOC fortified wine, made and bottled in the typical area of Marsala wine. Classic amber in color, with hints of dried fruit and flavors of almond and liquorice.
Grillo, Inzolia and Cataratto vinesfrom Marsala region in Sicily. Soft and semi-sweet.
Great meditation wine, good with all kind of desserts, biscuits and cheeses.

Brand: INTORCIA
Weight: 1L